Rules of Success for Affiliate Marketing
Sunday, November 24th, 2013 at 9:47 pm
GT Bulmer © Affiliate Power Central
Successful Internet Marketers develop a variety of beneficial characteristics that help to accelerate their online success. Newcomers can also accelerate their progress by learning from the leaders.
Loyal readers and frequent visitors here know that my primary Affiliate Marketing company of choice is the SFI Marketing Group. SFI offers a wealth of training that is available free to affiliates anytime of the day or night.
One of the training sections is called SFI Rules of Success where SFI president Gery Carson covers 20 specific rules that can help any aspiring entrepreneur succeed. Many of these rules can be applied to other opportunities. …
Here are three that I think are extremely significant, especially if you are involved in or interested in Affiliate Marketing.
1. Treat Your Business like a Business
In this training section, Gery affirms the basic fact that success requires commitment. "If you treat your business as a serious, full-time business, put in the effort and commit to its success," says Gery, "it will become a serious, full-time business."
2. Do Something to Grow Your Business Every Day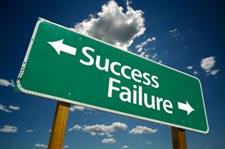 "No business becomes successful without daily focus and action," advises Gery. "Every day, no matter what, make sure you're doing something to further your business."
3. Lead by Example
The real key to success in Affiliate Marketing is duplication. Your time and resources are limited but you can leverage yourself through your team of affiliates. This requires two important elements: Sponsoring new affiliates and coaching them to duplicate the steps to affiliate success.
You can learn the steps to success from leaders who came before you. Then you teach the steps to your team members. Of course, the real key to effective duplication is to follow the steps yourself. "Lead by example," says Gery. "Show them what it means to be a strong, active sponsor and they will become strong, active sponsors."
Many of the 20 rules that Gery includes in his Rules of Success training module at SFI can be applied to other opportunities, but many of them are especially meaningful to affiliates involved in the SFI affiliate business.
You can easily access the SFI Rules of Success to read them all if you want. SFI is free to join and there are no purchase requirements. Just sign up and within minutes you can be browsing through the numerous training sections and modules.
Who knows? You just might find that one important kernel of insight or inspiration that you need to propel you to the level of greatness that you desire!
~ ~ ~
* You might also enjoy these Affiliate Marketing posts:
~ The Myth of Easy Internet Income
~ Two Ways to Accelerate Your SFI Marketing Business, Part One
~ Give Your Home Business a Fresh Perspective
~ ~ ~

~ ~ ~
Tagged with: affiliate income • Home Business • Internet Marketing
Filed under: Affiliate Marketing
Like this post? Subscribe to my RSS feed and get loads more!