How to Shop Local and Earn Rewards Online
Saturday, October 19th, 2013 at 4:42 pm
GT Bulmer © Affiliate Power Central
Consider this: You buy products and services from businesses and merchants in your own community … AND you earn rewards online for doing so! Everybody wins: you, the merchant, and you again!
But how can this be possible, you ask? Good question. Let me tell you how it is done.
First, you become an affiliate with the SFI Marketing Group. It is free and there are no purchase requirements.
Second, you read up on our E-Commerce Associates (ECA) program where commercial sellers (merchants, businesses, etc.) can list their items for sale in our online store. …
Third, you introduce the ECA program to merchants and businesses in your community and help them sign up for the program and begin listing items for sale (including items you buy from them regularly).
Fourth, when you need those items, you purchase them through the merchant's online store and you pick them up from their physical store in your community.

Fifth, since you are the referring affiliate, the one who introduced them to the ECA program, you earn royalties for LIFE on every sale they make through the online store, that's EVERY sale they make, including your own purchases! You will earn 10% of the commission value of each product sold.
You can also choose to promote your referred ECA's online store and when sales result from your product referral link, you earn an additional 45% of the commission value of the sale! That brings your royalty sales commission to 55% per sale.
All you have to do is become an affiliate member of the SFI Marketing Group, read up on the E-Commerce Associates program, and invite businesses and merchants local to your community (or anywhere in the world, for that matter) to sign up for the program and list their products in the online store at TripleClicks.com.
The thing to remember is that in order to qualify to receive the commissions and lifetime royalties you must be a registered SFI affiliate and your referred ECA must sign up for the ECA program through the referral link that you will receive once you are an SFI affiliate.
So, how do lifetime royalties sound to you? Isn't that a good idea, helping local businesses list their products online and then you receive royalties for sales they make without you having to do anything more? And if you want to increase your commissions, you can actively promote their products. But that is your choice. It's just an option.
The main thing is, the ECA program lets you earn commissions and rewards from your own purchases made from stores in your own community. How cool is that? (Hint: Get family and friends to buy through the online store, too, and you will earn even more rewards!)
Join me right now as an affiliate with the SFI Marketing Group and in minutes you will have complete access to the SFI Affiliate Center where you can learn more about the E-Commerce Associates program. It is an opportunity where EVERYBODY wins!
~ ~ ~
* You might also enjoy these E-Commerce posts:
~ Shopping Online for Toys, Kids and Baby Items
~ Digital Downloads Worth a Look
~ ~ ~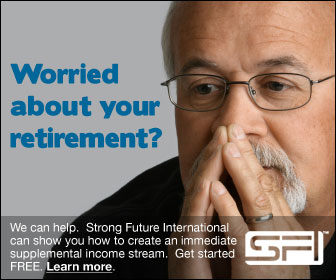 ~ ~ ~
Tagged with: e-commerce shopping • earn rewards online
Filed under: E-Commerce
Like this post? Subscribe to my RSS feed and get loads more!