Your Own Online Store Website Instantly
Saturday, November 24th, 2012 at 12:50 pm
GT Bulmer © Affiliate Power Central | GT @ Google+
This is nothing new. You can find deals to get your own online store website all over the Internet. The difference here is I am committed to this business; we succeed through team building; and you can earn group volume rewards.
The online store is the centerpiece of this business. You will earn direct commissions and residual income by promoting the store and the more than 58,000 items in it, and also by supporting it yourself.
You can accelerate your monthly income by introducing new affiliate marketers to the business. Working together, we will coach and encourage the people you introduce and will lead them through the company training so they can learn the recommended techniques to effectively build their businesses. …
Let me reiterate the fact that when you join my team, you will get your own online store website instantly. There is no cost to join and there are no purchase requirements.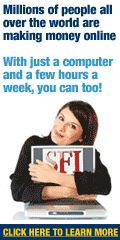 Sign up now and in five minutes you can start sending prospective shoppers to your new site and therefore potentially start earning sales commissions immediately.
If you are new to Internet Marketing, there is no better way to get into the business fast (and FREE) with a fully functional e-commerce website, and complete training and marketing resources.
If you are already an Internet Marketer and you've been developing an email list of subscribers, then you have a ready and willing market of targeted prospects who will surely be interested in this Internet home business opportunity.
Can I share something personal with you? (You KNOW I'm going to!)
I first joined this company several years ago but, due to inexperience, I did not recognize the power of the marketing plan so I didn't promote it properly. I re-committed to the company earlier this year (because I now have a background of Internet marketing experience and I can see the power and wisdom of the plan) and I have been earning income with it each month.
At this early stage it is nowhere near the monthly income goal I am targeting, but it is a start and it is encouraging.
The two key elements to this business, as I mentioned earlier, are the centerpiece online e-commerce store and the power of group volume rewards through team building.
A third element is having a team leader who is both committed to the business and enthusiastic about it, and that is what I bring to the table.
If you are new and looking to get into business quickly, easily and economically (free), then this business is for you.
If you are an experienced marketer and you are looking for something new, or looking to add to your existing Internet Marketing portfolio, then this business is for you.
If you are looking for leadership, or if you are looking to lead, then this business is for you.
Where do you fit in?
Visit my information page telling you more about this real Internet income opportunity. Sign up (free) so you can give the company and the e-commerce shopping site a thorough review. Then let me know how I can best support you to get you moving towards your monthly income goals.
Take that step now and get your own online store website, instantly.
~ ~ ~
* You might also enjoy these E-Commerce posts:
~ How to Make Money Online Free
~ Your 3-Step Plan For Passive Income Online
~ Buy and Sell Online With TripleClicks
~ ~ ~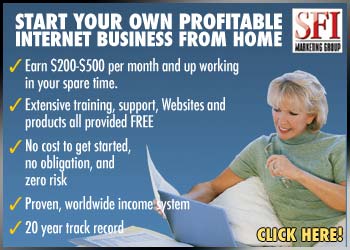 ~ ~ ~
Tagged with: e-commerce store • home business income • online store website
Filed under: E-Commerce
Like this post? Subscribe to my RSS feed and get loads more!