Sell Your Products to This Prospect List
Friday, March 15th, 2013 at 11:06 pm
GT Bulmer © Affiliate Power Central
I am going to give you a prospect list of potentially 800 or more people to sell your products to, but I just want to say one thing about it before you see the list: Don't shoot the messenger! My meaning should become clear as you read on.
What I will share with you today is a method of prospecting that many successful sellers in a variety of industries use. I've known about this method for many years, so it is nothing new or earth shattering.
The thing that sets it apart is its simplicity and the fact that the majority of aspiring marketers will not see the value in it and do not use it to its full potential. …
I was reminded about this prospecting method and the list I will post here while going through one of the training sections of my Internet income opportunity of choice. I could see the wisdom and value in it, so I drafted a training letter about it that I sent to all of the members of my affiliate networking team.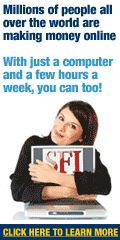 Then, I realized that a few of my Home Business Resources blog readers might appreciate the information as well. As long as they don't ride me out of town on a rail for the way I introduced this topic in the first paragraph!
Okay. Here it is. I read in the training mentioned above that studies show that the average 21-year old already knows over 800 people.
800 people! That's a lot! I'll bet you didn't know you knew that many.
The training also notes that 95% of marketers and salespeople won't take the time to do important foundation-building steps like I mention below. So, this is YOUR chance to rise above the rest and be among the 5% that takes steps to actively build their businesses.
Here is how to get your prospect list of 800 or more people:
Grab a lined tablet and write down the names of all the people you know (one name per line).
Use the following list to help jog your memory:
~ brothers
~ sisters
~ parents
~ grandparents
~ uncles
~ aunts
~ nieces
~ nephews
~ cousins
~ current co-workers
~ ex co-workers
~ current classmates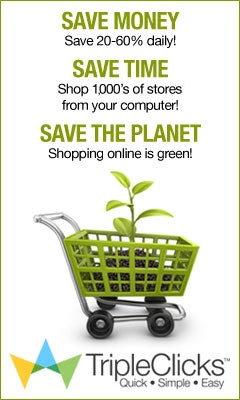 ~ high school classmates
~ college classmates
~ people who've sold you things
~ healthclub members
~ friends of relatives
~ your mailman
~ your plumber
~ your accountant
~ your attorney
~ your eye doctor
~ your banker
~ your druggist
~ your doctor
~ your dentist
~ everyone on your Christmas card list
~ the person who cuts your hair
~ neighbors
~ your children's friends
~ parents of your children's friends
~ friends from church
~ former teachers/professors
~ friends from organizations you belong to
~ friends from organizations you used to belong to
~ teammates from sports teams
~ your florist
~ your drycleaner
~ your insurance agent
~ your photographer
~ your real estate agent
~ your landlord
~ your car salesman/woman
~ retired friends who want to get more active
Do this exercise. Create your list. Write down every name you can think of, every person you know in some way. Use the above ideas to jog your memory.
Remember: Achievers succeed by following through with the actions necessary to achieve their goals. The majority of wannabe marketers never take time to create such a thorough list and yet, that is the process that many successful sales people use.
Once you have your list, categorize the names according to how you will contact them to tell them about the products you have to sell: will it be by telephone, email, in person, through a networking social site, regular mail … or …?
Once categorized, choose the most likely category to start with, prepare a targeted message for those people and get busy contacting them!
Be bold! Be confident! Be enthusiastic when promoting your products. Continue with each category until you have gone through your entire list.
Alright, I didn't give you an actual list of 800 prospects, but I did point out that you likely know far more people than you realize and that if you sit down and write out a thorough prospect list, you will have more than enough people to start selling your products to.
As you practice with your warm market you will build your confidence, your skill and your ability to be able to sell to anybody! Go ahead. Try it!
~ ~ ~
* You might also enjoy these Home Business posts:
~ Leverage Your Way to Internet Home Business Success
~ New Website Landing Page for my Affiliate Business
~ ~ ~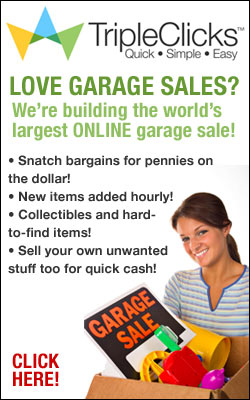 ~ ~ ~
Tagged with: prospect list • sell your products
Filed under: Home Business Resources
Like this post? Subscribe to my RSS feed and get loads more!