Are You Still Skeptical About Internet Income Opportunities?
Saturday, March 11th, 2017 at 11:02 pm
GT Bulmer © Affiliate Power Central
Over the years, a lot of people have been burned by questionable home-based Internet income opportunities. Even some well-meaning companies have run into problems living up to their promises. But that doesn't mean there aren't a few legitimate and trustworthy opportunities out there.
When looking for such an opportunity, what do people really want? What exactly are they looking for? And how can they tell whether or not a particular opportunity has the potential to deliver on its promises?
Today, I will try to answer those questions, based on my experience as a home business enthusiast. …
To begin with, here are a few examples of what I believe most people are looking for in a legitimate internet income opportunity.
First of all, they are looking for some extra income. Maybe just a little extra spending money, or maybe something more than that. Maybe a second income to supplement their primary source.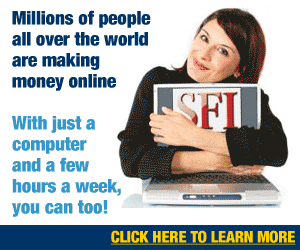 Second, many people are looking for a way to develop a self-supporting business of their own, either because they need a primary source of income and working from home fits their lifestyle the best, or they are looking for a way to escape the rat race of their regular day job. They want out.
Third, a number of people I have met over the years are simply planning ahead for their retirement years and realize they must put some kind of alternative income plan in place now to supplement their pension income when that time comes. They realize that they have to work on now so that it is well established by the time they need it later.
That gives a few reasons why people may be looking for a suitable Internet business opportunity. But what are they looking for from the opportunity itself? Here are a few of the key elements:
– Experience and dependability: They want a company that has proven its dependability in the marketplace, and that is familiar with the way effective Internet-based home business should work.
– Highly rated and trusted: They want a company that is well-known and trusted in business circles. For example, a company that has a high rating with the Better Business Bureau.
– Low investment requirement: Never mind the people who say "it takes money to make money." Today, thanks to the Internet, you can start a business with no cash and no resources and can build your way up to a very respectable monthly income. People know this, and what they want is a company that is not going to force unnecessary purchases or inventory requirements upon them.
– No quotas and no pressures: People want to develop their business at their own pace with no pressure from the company for a particular level of performance. In fact, many people avoid joining companies that have up-front fee requirements, and prefer instead to join a company that has no entry costs simply so they can check out the company from the inside before actively getting involved with the marketing and sales end of the program.
– Established Internet presence: Few people have the resources or know-how to start up a full-fledged online business, complete with a store, inventory, order processing, shipping process and the whole works. Who can do that from their own home these days? So, what many people look for is a company with an online store already in place, an established presence in the marketplace that allows the person to join today, and potentially start selling products immediately.
Those are a few reasons why a person might be looking for a home-based Internet income opportunity, and what they might be looking for in a company.
However, so many people have been burned by opportunities that simply did not live up to their promises, that they have become skeptical of anything that comes their way. That is unfortunate, because for those who are truly serious about developing a second income from home, there are still a few good opportunities out there. You just have to do your due diligence and check them out for yourself.
It is probably obvious that I am involved with such a company and that I want you to look at the benefits of it. But I leave that up to you. If you will keep an open mind about it and will set your skepticism aside for a few minutes, then I invite you to check out my newest affiliate info page designed specifically for the skeptical. Afterwards, if you have any questions, please let me know.
~ ~ ~
* You might also enjoy these Internet Business posts:
~ Free Internet Business Training
~ Can You Create a Second Income Online?
~ ~ ~

~ ~ ~
Tagged with: Home Business • internet income
Filed under: Internet Marketing
Like this post? Subscribe to my RSS feed and get loads more!