Free Internet Business Training
Friday, December 18th, 2015 at 10:27 pm
GT Bulmer © Affiliate Power Central
Here is a great source for free Internet business training. Yes, you do have to sign up as a member, but rest assured, there is no cost, now or ever, to sign up and access the training.
Training and a whole lot of other resources are available 24/7 in the Affiliate Center on the SFI Marketing Group website. Yes, there is an affiliate marketing business and compensation plan available, but it is totally optional. No cost. No obligation.
If all you want is the training, simply sign up, log in to the Affiliate Center, and click to the training and info pages that interest you the most. …
One section in particular that offers a whole range of Internet business training lessons is the Internet Income Course 2.0. Just log in to the Affiliate Center, roll over the Training tab, look for the link that says "Internet Income" and click it.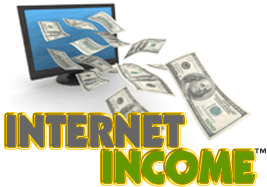 Once clicked, it will take you to the first page of the Internet Income Course where the links for Lessons 1 through 17 are listed. Here are a few items from the list:
Lesson 1: The Continuing Potential of Internet Income
Lesson 2: Learning to Play by the Rules
Lesson 3: Introduction to Internet Traffic
Lesson 6: Links to Your Site
Lesson 11: Organic Search Ranking—Keywords and SEO
Lesson 14: Social Media Presence
Each lesson gives you some great insight into the topic at hand, along with some recommendations for putting the information into practice.
Basically, it is a free training course that allows you to pick and choose the topics you want to focus on and lets you learn at your own comfortable pace.
The only "catch" is that you have to sign up as a member of SFI to access the Affiliate Center. But you never pay for membership and the training and resources are always free and easily accessible.
Oh! One more thing. There is also a great forum on site where members can share information and ideas and ask marketing questions. Once again, it's all free!
So, what are you waiting for? Click over to the SFI information page, sign up, and get immediate access to the Affiliate Center and all of the training available there. Do it now.
~ ~ ~
* You might also enjoy these Internet Business posts:
~ Join SFI Free! Earn $20, $40, $100 Signing Bonuses!
~ Can You Create a Second Income Online?
~ Another iPad Purchased with Member Rewards Points
~ ~ ~

~ ~ ~
Tagged with: Home Business Resources • internet business training
Filed under: Internet Marketing
Like this post? Subscribe to my RSS feed and get loads more!