This Internet Marketing Training Course is Free
Friday, May 31st, 2013 at 10:11 am
GT Bulmer © Affiliate Power Central
Do you like free resources? How about an Internet Marketing training course that covers everything from the history of affiliate programs to an introduction to Internet traffic, blogging, social networking and much more?
The course is totally free, accessible 24 hours a day, seven days a week, and other than the requirement to register as a member, there are no strings attached, no purchase requirements now or ever and never any obligation.
Simply sign up, access the Affiliate Center on the site, click the "Internet Income" link under the Training tab and you're there! The course is now up to nearly 80 lessons that you can review anytime you want at your own leisure. …
Of course, the site offers much, much more than only this free Internet Marketing training course. The course is just one small feature of the site and just one of many benefits available to members. But if all you are interested in is the course, then it is your option to ignore everything else.
Okay, I know you've been skimming down the page to find out what site I'm talking about. It is the SFI Marketing Group. SFI is an online leader in Affiliate Marketing and helping people grow a second income. I am growing my second income as we speak!
As I have mentioned, membership is free, there are no purchase requirements and there are never any obligations. You can join the group simply to access the free training course, or you can join just for the affiliate income program, or you can take advantage of the whole works.
Not only is it free and easy, but the training you get can be applied to any kind of Internet Marketing you may already be doing. Sounds like a win/win for you, doesn't it?
With nothing to lose and a whole lot to gain, I think you can see that it is worth a few minutes of your time to take a look. Here are a few of the lesson titles: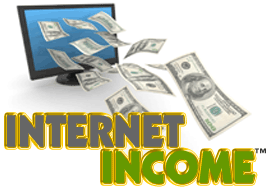 ~ What NOT to Do – Spam
~ The Potential of Internet Income
~ Introduction to Search Engines
~ Starting Your First Web Project, Part 1
~ Free Advertising Strategies, Part 1
~ Syndicated Content – Real Simple Syndication (RSS)
~ The Evolving Internet, Part 1
With close to 80 separate lessons, you will find highly relative topics certain to inform and inspire you and help your Internet business.
You can probably find a lot of the information presented in these lessons elsewhere on the Internet, but wouldn't you rather have it all in one place, nicely organized so you can find the information you want at a glance?
One thing that I have known for many years and that is emphasized in other training sections on the SFI site is that "Leaders are Readers." The more you focus on education in your field and on personal development, the faster your progress will be towards your ultimate goals.
Would you like to accelerate your success? Sign up with the SFI Marketing Group right now and get immediate access to SFI's free Internet Marketing training course. Look for it under the Training tab. It's the "Internet Income" link.
~ ~ ~
* You might also enjoy these Internet Marketing posts:
~ In Search of Affiliate Income Success
~ Getting Started with the SFI Affiliate Program
~ E-Commerce Portal Perfect for Small Business
~ ~ ~

~ ~ ~
Tagged with: free affiliate marketing training • internet marketing training course
Filed under: Internet Marketing
Like this post? Subscribe to my RSS feed and get loads more!