New iPad Air 2 is Coming My Way
Thursday, January 1st, 2015 at 10:55 pm
GT Bulmer © Affiliate Power Central
I got so wrapped up in family things over the holidays that I neglected to tell you that my new iPad Air 2 is on the way to me as we speak! I accumulated enough TripleClicks Member Rewards Points to place the order late in the day on December 23!
I received confirmation early in the morning on December 25 that the iPad had been shipped and that since it's coming from the USA and I live in Canada, it could take up to two weeks to get here. That means I should have it within the week from this writing! …
Aside from the cost of shipping, this wonderful reward comes to me basically free. I used member rewards points to buy it and while it is true that I had to spend money at TripleClicks to earn the points, the things that I spent money on I would have been doing anyway. So, the iPad is a true bonus!
Now, I have to be honest that I am more excited about the fact that I earned a reward as valuable as an iPad than I am about the iPad itself. Learning how to use the device, and whether or not it will truly be useful to me, is another story.
But that is the reason why I chose the iPad Air over a variety of other items that I could have used my member rewards points for. I've been wanting a tablet computer so that I can learn how the technology works and how to use it to my best advantage. That's what life is all about, right? Facing challenges and learning new things?
So … I'll be checking my mailbox very diligently every day, watching for the parcel pick-up notice. This has been a wonderfully exciting experience for me. Can you tell? LOL
I'll let you know when I receive my new iPad Air 2.
~ ~ ~

* You might also enjoy these Member Rewards posts:

~ Member Rewards Points Make Me Happy

~ ~ ~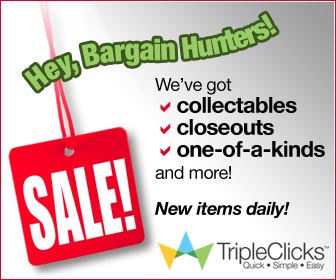 ~ ~ ~
Tagged with: apple ipad • member rewards
Filed under: Shopping Online
Like this post? Subscribe to my RSS feed and get loads more!