Timely Tablet Delivery Makes My Day
Friday, January 9th, 2015 at 9:49 pm
GT Bulmer © Affiliate Power Central
Was I surprised! The Apple iPad Air I've been writing about and had been expecting "within the week" in my last blog post had already arrived … and I didn't know it!
When I wrote that post on January 1, I did not realize that my new iPad was actually sitting at the local post office waiting for me to pick it up!
I received a parcel pick-up notice on December 31 thinking it was something a family member had sent to us, but I arrived at the post office too late to pick the item up – they were already closed. That meant I had to wait until January 2 to pick it up since the 1st was a holiday. …
Well, I never once thought that it was the iPad Air 2 I was expecting, so imagine my surprise when I handed the clerk my notice and she handed me my iPad! What an awesome way to start the New Year!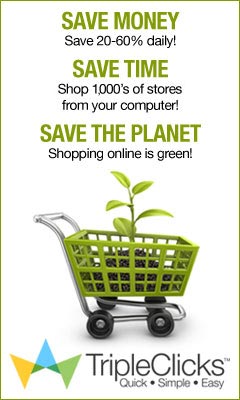 I am so impressed with TripleClicks, the online shopping site where I bought my brand new tablet computer (for just the cost of shipping, I might add – see my previous posts for how I managed that!) They said that it could take up to two weeks to arrive here in Canada, coming from the United States.
But in actuality, I took only six days! And that was DURING the Christmas holidays!
The next surprise came when I opened the box and was using the device to surf the Internet within minutes! Initial set-up took only moments and connecting to my network was quick and easy. In fact, the iPad did most of the work for me!
It's very exciting to have such current technology. I know those of you who have had iPads and tablet computers and smart phones and all that stuff for years already are probably laughing at me. Some of you are saying, "It's about time he got with the program!" (And you are right.)
I've been thinking about getting tablet technology for a couple of years, but I'm the kind of guy who needs a real purpose for doing it and until now, I just was not sufficiently motivated.
But … as I've mentioned before, my old notebook computer is feeling its age, plus I saw the opportunity to get the kind of deal from TripleClicks that you just can't turn down, so I took the plunge!
I'm glad I did. It's been only a week since I've had my new iPad Air 2, and there's still lots I need to learn about using it to its fullest potential, but I'm on my way now!
Receiving my new tablet computer a week early truly made my day!
~ ~ ~
* You might also enjoy these Member Rewards posts:
~ New iPad Air 2 is Coming My Way
~ Member Rewards Points Make Me Happy
~ ~ ~

~ ~ ~
Tagged with: apple ipad • member rewards • shopping online
Filed under: Shopping Online
Like this post? Subscribe to my RSS feed and get loads more!