Use TCredits for Games, Auctions, Music and Shopping Online
Sunday, March 9th, 2014 at 7:25 pm
GT Bulmer © Affiliate Power Central
You may know that I am an active member and marketing affiliate for the TripleClicks.com e-commerce shopping site. You may not know that in addition to buying and selling items on the site, you can also engage in games, auctions, music and more.
As a matter of convenience, we use something called "TCredits" on the site to conduct many of the activities. Every day, TCredits are playing a bigger and bigger role at TripleClicks, so a special web page was created to highlight the many things you can use TCredits for.
You are welcome to visit the Mighty TCredits page to learn about the eight great ways to use TCredits. I will also list those eight ways here in today's blog post for your convenience. …
First, let me explain that TripleClicks.com is a great place for shopping online. You can list your things for sale and you can shop for more than 100,000 products and services in nearly 30 categories. Membership is free and there is never any purchase obligation.
TripleClicks is becoming more and more popular as time goes on. One of the reasons is because it is enthusiastically promoted by affiliates of the SFI Marketing Group, a leading affiliate marketing company. We now have more than two million registered SFI members.
SFI affiliates advertise and promote TripleClicks.com and earn sales commissions on products sold. SFI affiliates can also recruit others onto their marketing team and can qualify to earn commissions, bonuses and other rewards based on the activity of team members.
Mighty TCredits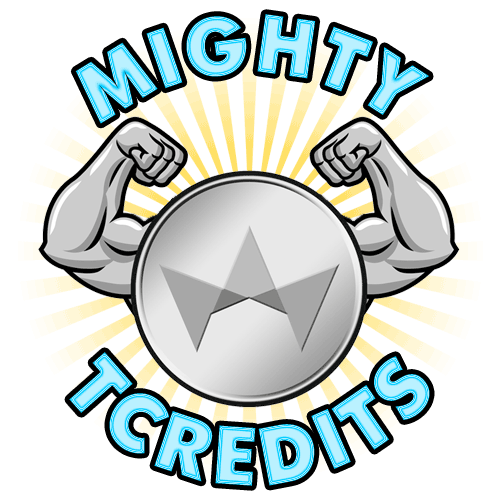 Now, let's talk about TCredits!
As I noted earlier, we use TCredits on the TripleClicks site as a matter of convenience. You can purchase them by the each, or in packs to bring the per-credit cost down.
Here are the eight great ways to use your TCredits:
1. Eager Zebra Games: Have fun and win giant TCredit "Zackpots" playing exclusive games.
2. Pricebenders Penny Auctions: Bid on hot, new, brand name products. Win great items at prices far below retail.
3. Sell Your Stuff: Turn the clutter around your house into cash by listing stuff you no longer need. Get exposure to up to millions of members in over 160 countries.
4. Buy Stuff: Redeem your TCredits on any of over 100,000 products and services listed at TripleClicks. (TCredits are just one of several secure payment options.)
5. Download Music: Download hundreds of exclusive songs from independent artists from around the world.
6. SFI affiliates can use TCredits to reward hardworking affiliates on their team.
7. SFI affiliates can use TCredits as contest prizes to motivate their team members.
8. SFI affiliates can use TCredits as an incentive to attract new TripleClicks members.
That's it! A quick overview of the purpose and value of TCredits. Be sure to visit the "Mighty TCredits" information page to read more about TCredits.
Visit the TripleClicks site to learn more about it, and if you would like to know more about the SFI affiliate income opportunity, please click any of the SFI links or banners on my website.
Remember, you can use TCredits for games, auctions, music and to buy stuff, sell stuff and more. Check it out! TripleClicks makes shopping online fun and easy.
~ ~ ~
* You might also enjoy these Home Business posts:
~ Earning Internet Income with TripleClicks
~ My Home Business Affiliate Focus
~ How to Start Earning Real Affiliate Income Today
~ ~ ~

~ ~ ~
Tagged with: e-commerce shopping • online shopping
Filed under: Shopping Online
Like this post? Subscribe to my RSS feed and get loads more!